Save Time and Embarrassment
1,500,000 Treatments Delivered
How To Prevent Genital Herpes
Genital herpes is a very common sexually transmitted infection. You can prevent catching genital herpes by using a condom every time you have sex, including oral and anal sex. Condoms are not 100% effective in preventing herpes but they lower your risk of contracting the virus considerably.
If you've already been infected with the herpes virus, then you need to know how to prevent future herpes outbreaks. This involves adopting the right diet and lifestyle habits to boost your immune system. We will review them in this article and provide further information on the possible complications of genital herpes. If you're worried you might be infected, check out our signs of genital herpes article.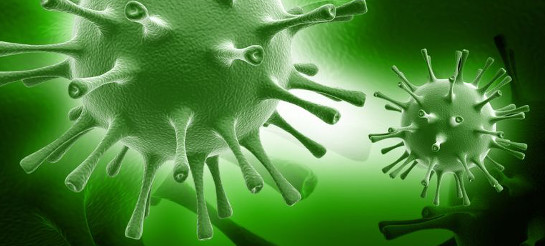 Genital Herpes is one of the most common STDs in the world.

Outbreaks tend to occur when your immune system is weakened, for example due to illness or stress.

Avoiding triggers and keeping healthy are important in order to avoid recurrent bouts.
What can I do to prevent genital herpes?
Genital herpes tends to be slightly more common in women than in men, with about 60% of new infections being diagnosed in females. Every year, GUM clinics in the UK record around 30,000 new infections. GUM clinics are the most commonly used service for genital herpes screening, and can provide expert advice on what to test for and how to deal with an infection.
The herpes virus is one of the most common STDs in the world, carried by an estimated 1-2 billion people. In many cases, patients do not suffer from any symptoms but carry the virus and can infect sexual partners nonetheless. Some patients suffer a number of outbreaks at some point in their lives, followed by many years without any symptoms. However, they will still be shedding the virus during times without symptoms.
How to stop genital herpes outbreaks
People with weak immune systems tend to get more frequent herpes outbreaks. In order to prevent unpleasant outbreaks, you should look after your health and boost your immune system. A diet rich in lysine (which you can get from Holland & Barrett) has been found to help prevent chronic genital herpes outbreaks and reduce the severity of recurrent flare-ups. Foods high in L-lysine include beans, peas, lentils as well as meat, cheese, nuts and eggs.
Another factor known to triggers herpes outbreaks (genital or not) is stress. This is valid for both physical (e.g. illness, tiredness) and mental stress. Anything which helps you reduce stress will help you reduce the occurrence of future outbreaks of genital herpes. Eating a healthy diet of plenty of fruits and veggies will help you maintain a strong your immune.
It is important that you look after yourself well and that you limit exposure to sunlight too, since ultraviolet rays tend to trigger genital herpes. Women should pay extra attention during their period, as this is a time when they may be more prone to genital herpes outbreaks.
The type of underwear you wear can also have an impact on how many outbreaks you suffer. Use 100% cotton underwear which fits loosely without irritating the skin around your genitals.
How to prevent getting a genital herpes infection
In order to prevent genital herpes it is important that you use condoms all the time. You also need to avoid any contact with infected blisters or ulcers that contain the virus (e.g. hand-to-genital contact). You should avoid sharing underwear too, and wash your hands thoroughly if you've touched any blisters. The virus is most contagious when an outbreak is visible.
Complications of genital herpes
Complications of genital herpes are rather rare. However, some complications have been reported. In some cases, the infection spreads to other parts of the body for example to the liver and the eyes. This happens mostly in people with a weak immune system, who have had the virus for a very long time. In people with a weak immune system, herpes can increase the risk of bacterial infections, which can lead to further complications.
Another possible complication affects pregnant women. During childbirth, women can pass the virus to their newborn. Women at risk of STIs are often tested in the first weeks of pregnancy to prevent unexpected complications.
---
Order treatment online
We offer two treatments for genital herpes, Aciclovir and Valaciclovir. Both are available for the treatment of an acute outbreak or for suppression treatment. Use our convenient and discreet service to order your medication online.
---
---
How it works
1
Complete a simple online questionnaire
2
Doctor reviews and confirms your suitability
3
Medicine or test kit sent out by post or courier
---
Customer Reviews
(1263)
by

Karin

, 07 Jan 2018
Fast and efficient customer service.
by

Colin Evans

, 25 Dec 2017
Excellent service from professional practitioners, with fast delivery and continuous updates. I will certainly use DrEd again.
by

Nicola

, 14 Dec 2017
Very helpful and quick delivery
by

SUSAN KING

, 12 Jan 2018
Excellent service
by

Clive

, 19 Dec 2017
Great easy experience and simple to follow questions Recommended.
---
Meet our doctors
---