Save Time and Embarrassment
1,500,000 Treatments Delivered
Possible Causes of Premature Ejaculation
What causes premature ejaculation? Many men suffering from the condition would like to know why they don't "last" long enough for them (or their partner) to really enjoy sex.
Premature ejaculation happens shortly before or after penetration, although there is no precise "time limit" that defines it. Depending on different places and cultures it mostly means lasting less than two minutes.
In order to deal with the problem, it's crucial to understand the causes of premature ejaculation. These causes can include excessive excitement, fear of performance problems and other forms of anxiety. It can also include physical causes such as acute hypersensitivity of the nervous system.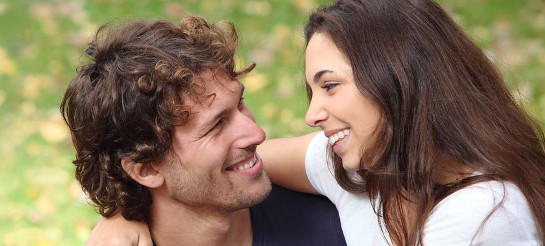 Premature ejaculation can be caused by psychological factors such as stress, depression, relationship issues or performance-related anxiety.

It can also be due to physical causes, such as diabetes, high blood pressure, thyroid problems or prostate disease.

Some men find that recreational drug use and binge drinking have an impact on their ability to control their orgasms.
What causes premature ejaculation?
Although there is no universal definition, ejaculation is usually considered to be premature if it occurs within 2 minutes of intercourse or if the man can not control the ejaculation.
Premature ejaculation may be caused by stress, performance anxiety and other relationship issues. It can also be caused by hypersensitivity of the skin of the penis (in which case, numbing creams can help).
Who is affected by premature ejaculation?
Although the condition is more common in men under 35, it generally tends to occur in men who are dealing with a new situation, such as a new relationship, a new experience or a stressful situation in the relationship (e.g. tensions or conflicts).
A condition in need of further research
Unfortunately, the causes of premature ejaculation are not fully understood. This is partly due to lack of research/data on the condition, but also because of the underlying psychological factors which make it hard to identify a clear cause.
It is difficult to determine what causes premature ejaculation, whether it is caused by psychological factors, hypersensitive nerves in the penis or a combination of both.
In general, it seems that a combination of different techniques and treatments works best for men suffering from premature ejaculation (PE).
Lifelong vs. acquired premature ejaculation
Lifelong premature ejaculation means that the problem has always existed since puberty, whereas acquired premature ejaculation indicates that someone started suffering from PE at some point later in his life.
Causes of lifelong premature ejaculation
Psychological issues are more common with men who have lifelong premature ejaculation than those who have acquired premature ejaculation later in life:
Some men may have conditioned themselves to ejaculate quickly in their adolescence (to avoid getting caught)
Some men may have become overly anxious with sex, because of a childhood trauma related to sex
There may be a cultural aspect too, especially if sex is considered inappropriate or shameful
Causes of acquired premature ejaculation
This type of premature ejaculation can be caused by both physical and psychological issues.
Stress and depression are common causes of acquired premature ejaculation just like relationship issues, conflicts and performance-related anxiety.
Physical causes of premature ejaculation include: conditions such as diabetes, high blood pressure, thyroid problems and prostate disease as well as binge drinking.
Some serious illnesses, such as multiple sclerosis can cause premature ejaculation, as they can result in nerve damage.
The impact of relationship issues
It is widely believed that relationship problems are a common cause of PE.
Relationship issues can lead to a vicious circle (for example, if a man's partner does not support him, but rather exacerbates his anxiety and fear of failure).
When relationship problems cause premature ejaculation, differences in a couple's sexual needs, fear of high expectations, anxiety concerning sexual satisfaction, lack of communication are likely causes.
Some men may also feel overwhelmed by what they consider sexually demanding partners and a lack of preparation for sexual intercourse.
Looking at treatments for an answer
Which treatment might be beneficial for you depends on what causes premature ejaculation in your case. Priligy is an anti-depressant specifically used to treat PE. You can complete an assessment on our website to find out whether Priligy is suitable for you.
It's believed that the antidepressant works by relieving your anxiety, but it is not entirely clear why or how it works. Its positive impact on PE was initially observed as a side-effect when treating depressive patients.
The other possible treatment is an anaesthetic cream, EMLA that simply numbs your penis, reducing your sensitivity.
---
Order treatment online
There are two different medications for premature ejaculation, Emla cream and Priligy. Emla numbing cream works by reducing the sensitivity of the penis. It needs to be applied for 15 - 20 minutes and washed off before sex. The other treatment is Priligy, which is taken as a tablet. It needs to be taken an hour before sex.
---
---
How it works
1
Complete a simple online questionnaire
2
Doctor reviews and confirms your suitability
3
Medicine or test kit sent out by post or courier
---
Customer Reviews
(1241)
by

Eva Majercakova

, 16 Nov 2017
Fantastic fast
by

Graham Ballinger

, 21 Nov 2017
A run of the mill standard prescription. Order handled courteously and the transaction was professionally efficient.
by

Mame

, 29 Nov 2017
Thank you, very helpfull.
by

Ross

, 05 Dec 2017
Very good service.
by

Kelly

, 30 Nov 2017
Very easy to use site,arrived really quickly would most definitely use DrED again...
---
Meet our doctors
---